Showers http://wp.me/s1TYsQ-showers
Last night I was having a particularly frustrating evening at work.  I had been running on empty most of the day and really just wanted to go to bed.  I put myself into my work and just dealt with it best I could.  And you know what?  I felt a little bit happier and a little less frustrated just by staying focused.  Life was pretty okay considering!  There were definitely far worse things to have…
"I think you need to fall in love with the wrong person. I think you need to fight and cry and sweat and bleed and fail. I think you need to have bad relationships and bad breakups. I think you need all of that so that when the right person and the right relationship comes along you can sigh with relief and say, "Ah yes. That is how it's supposed to feel.""
-Excerpt from "Conversations with my Mother" (via
ashheapsandmillionaires
)
(Source: speioritur)
"I think you're doing better than you were the last time we saw you. You're growing a new heart, for a start."
-― Neil Gaiman, The Ocean at the End of the Lane
"You don't pass or fail at being a person, dear." 
― Neil Gaiman, The Ocean at the End of the Lane

Exploring the concept of forgiveness has been utterly terrifying and enlightening at the same time. I really, really encourage people to do it right now.

Forgiveness can be an unsettling  idea. Sometimes, the very thought of having to forgive someone makes me want to cry and scream and shake in…
We Are All Bigger On the Inside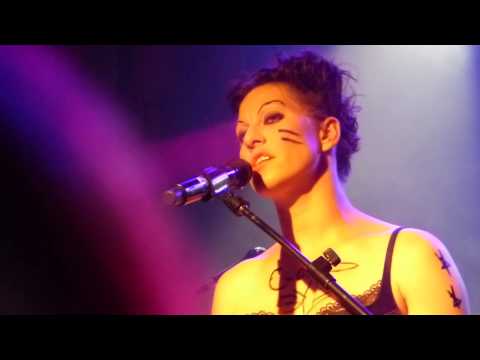 I make it a point to smile at strangers and say a few friendly words as we pass by.  When I check out at a store I do my best to engage the employees who ring my things, just to remind them that they matter and they are a worthwhile human being, even if people are not always nice to them.  When I leave a place behind, I want it to have a little more happy, a little more sparkle and zest than…
23 Little Things That Let You Know You're In The Right Relationship
Originally posted on Thought Catalog:

1. You never feel weird being naked around them, even when you're in bad lighting or on a day where you don't feel so hot overall.

2. You catch them looking at you every now and again and they always have this really appreciative, happy look on their face when they think you aren't looking. (Unless you're being dumb and they're looking at you with that "Oh,…
 In recent years I have become very well prepared for recurrence of any situations I have previously encountered in my life.  You learn a lot about yourself even from the crummy situations.  It was all going very well, and quite frankly I have been doing a stellar job in moving on and healing from quite a lot of damage and hurt and loss.

However, you can't always prepare for everything life…
image is sourced via social media

You cannot plan out your life step by step.

You can't go into your past and try to take those relationships into your future.

You are not the same person you were when you set up a life plan as a child.

Your goals and dreams change radically throughout your life based on your experiences.

You need those experiences to learn who you really are, what you want in…
Symbolism of the Bear and Positive Coincidence
I might not always publicize my beliefs, but I certainly feel like doing so today.

This morning I was contemplating a lot of recent changes in my life. Just taking the time to think, reflect, digest all the new things happening. I happened to glance up and a HUUUUUUGE bear was walking right across the street into the neighbor's yard. My dad and I stopped what we were doing and just watched it. I…
One step, one moment at a time.
(I am unsure of the original source of this little graphic, but it is fitting and I wanted to share. If you know the source, I will correct that and remove or properly credit this image.)

Do you know how I know I am not following the same patterns of negative behavior as before? I'll tell you how I know.

Right now after the lack of sleep I had, the bad dreams, and the overall sh*t that's been…
Originally posted on dogtorbill:

My receptionist Ericka was in tears. The caller had said some pretty mean things, and she's sensitive to what people say to her. She thrust the phone towards me, and pleaded for me to deal with it, "She doesn't understand we don't have any appointments available and, anyway, we'll be closed in 45 minutes." Some lady's dog hadn't "eated" in 4 days, and so she…
Sometimes our perceptions of people or our perspective of a specific situation doesn't really reflect the actual truth. It is a completely biased experience of self and our own worldview. We don't always like hearing, reading or saying that, because the truth sometimes really stings. We would like to not have to accept responsibility about a situation because it is easier, and means there is…